Introduction to estates mission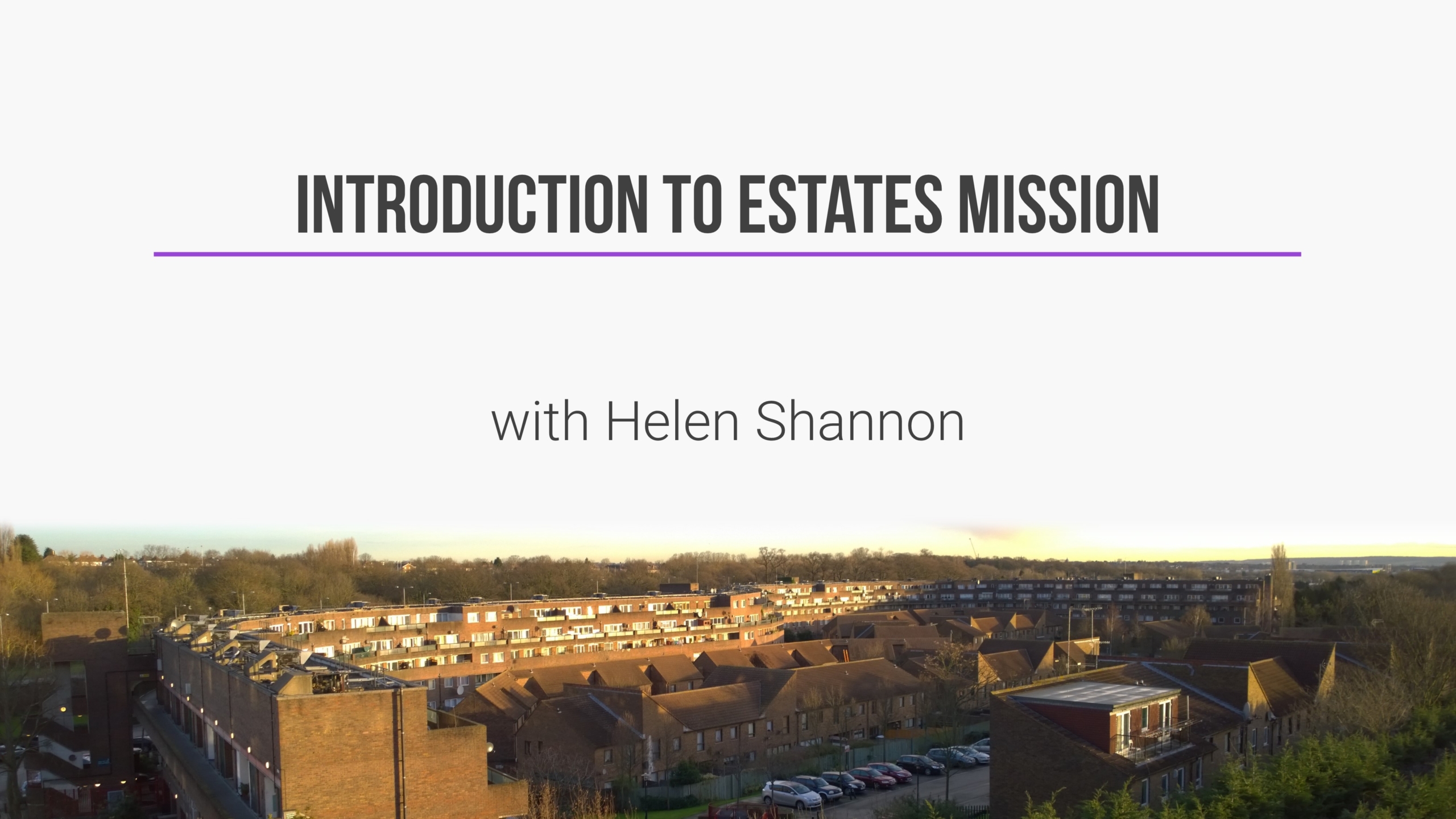 What would our towns and cities look like if there was a Christian worshipping community on every estate?  Helen Shannon leads you through the eighteen key values of planting of estates mission from her experience over the last 10 years after planting church@five on the Strawberry Vale Estate.
Introduction to estates mission is a six part online self-guided course for any church leader, lay or ordained, who wants to learn more about Estates ministry. Based on some basic biblical principles of mission, Introduction to estates mission offers insight and examples of how mission can look in the estates context and encouragement to leaders everywhere to take the first steps to reach out to their local estates communities.
Introduction to Estates Mission
1
As we begin we are reminded that we are part of God's mission, that he is with us and that we can come as we are..
2
Our first call is to be a blessing to our estate community and use the skills and gifts that God has given us all - everyone has a part to play!
3
Building a worshipping community is a marathon and not a sprint, we have to keep going, developing relationships and building a team ready to serve God on our estates.
4
We don't have all the answers but can look to partners to support and resource us - and we need to pray!
5
As we reach out in our local estates communities, we want to have open lives, a generous spirit and a desire to give thanks and use all that God has provided for us.
6
Only an encounter with Jesus will change a life and God is working in the small as well as the big things; everyone can be involved in estates mission!