Andy Wilson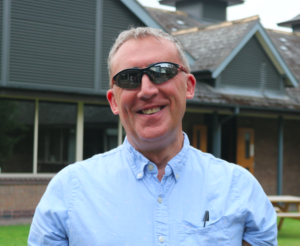 Married to Emma, 2 daughters Chloe and grace, with Monty our rescue dog.
I am a Church Army Lead pioneer in Gloucester, supporting, enabling, and releasing Lay pioneers across Gloucester diocese, along with pioneering a new worshipping community in an area on the outskirts of Gloucester, Matson.
Passionate Man united fan, and U2 fan.  Committed to enabling people know that god loves them, and everyone can be involved in the mission of God, committed to seeing more and more leaders released, encouraged, inspired, to see disciples making Disciples, and journeying together in flourishing, life-giving communities.