together
Missional Formation Coaching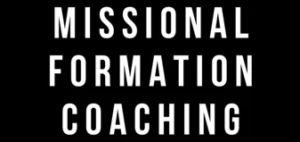 Leadership is hard, don't do it alone. That is why coaching and training matters. Missional Formation Coaching is designed to help global leaders using an innovative digital platform to scale experiential learning. They have crafted online courses, personal coaching, and innovative resources that connect spiritual practices with missional practices to promote healthy rhythms that can be accessed by anyone, anywhere in the world.
Missional Formation Coaching is currently working with leaders in 14 different countries around the world: including Australia, Belgium, Brazil, Canada, Dubai, England, Ireland, Nepal, Singapore, Portugal, Scotland, South Africa, Thailand and the USA.
CCX.media curates this content on behalf of Missional Formation Coaching.
Contributors