Alicia Holmes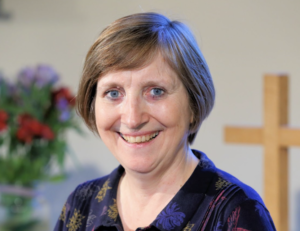 Alicia is Lead Pioneer Developer with Inspiring Ipswich responsible for setting up two
Fresh Expressions and encouraging others to do the same. Part of her role involves
co-leading Wellsprings Wellbeing Hub at St Peter's Stoke Park. Her experiences as a
teacher, a Care Home Chaplain and Messy Church leader inform her passion for
reaching out to those who need a safe place where it is 'OK not to be OK'. At
Wellsprings most people choose to stay to the optional time of worship when is a
privilege to help those new to faith to learn that God loves them. Alicia enjoys
building community and spending time with friends and family, especially with her
two baby grandsons.